Are you going to write my story of my life, the truth? Some things they sound bad, they look bad, they were bad. You can put it in there but the truth not fiction. I don't want any fiction.
Joseph Conforte to the author, Rio de Janiero, 2001
Request A Copy
MR. MADAME is currently being revised to make it shorter and tighter for the many readers who don't have patience to enjoy subtle details, or huge swaths of history for that matter. Subscribe to my email list and you can be in the loop on my progress, have access to articles I've written, get notice of speaking engagements and other announcements of my work. Research inquiries are accepted.
Mr. Madame: Portrait of America's Biggest Little Criminal
Part crime exposé that lays bare the messy lives of one of America's most notorious couples. Part biography that's gritty and at times raunchy, full of twisted love and betrayal, crime and corruption. Set in the 1970s, MR. MADAME is a voyeuristic high-stakes game of cat-and-mouse, written in omniscient narrative.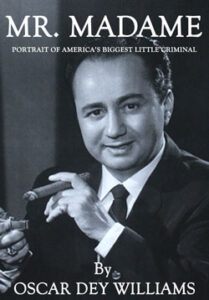 The story begins with the grand opening of the Mustang Ranch brothel: a monument to Joe and Sally's success. Sally pursues her dream of managing a world heavyweight boxing champion and getting rid of Joe with disastrous results, ending in the murder of her lover and protector, seventh-ranked heavyweight Oscar "Ringo" Bonavena–the pride of Argentina. The event crushes her soul, along with that of the nation of Argentina, and then she and Joe are convicted of tax evasion. Now, instead of seeking vengeance against Joe, she joins with him to fight the Feds.
Joe's always two or three steps ahead of law enforcement until he's caught regularly destroying financial records and cheating on his tax filings. Joe pushes back, but after all his legal maneuvers and attempts to influence judges and tax laws peter out he's faced with spending the next several years in prison, and with the IRS on his back.
Between the Confortes in northern Nevada and the Mafia in southern Nevada, the state had become a cesspool of organized crime. The FBI and Department of Justice send in Agent Joseph Yablonsky to Las Vegas to "plant the American flag in the desert". Yablonsky sets his sights on Nevada's four federal judges and singles out the honorable Harry Claiborne, who'd been a vocal thorn in the side of the Feds in and out of court. Claiborne was also Joe and Sally's former attorney, friend, and client before he became a judge, who had wiped the courtroom floor with federal prosecutors on several occasions in defense of high-ranking mobsters and the Confortes, too. Yablonsky then enlists Joe Conforte's trusted attorney, Stan Brown Sr., to get Joe to bribe Claiborne.
At the precipice of Joe's incarceration for tax evasion, when unknown to him the FBI sting of Harry Claiborne is underway, he must choose between what he holds most dear–his freedom–and going to jail. Yet the cards had not all been played…
"fab premise, and I would certainly read more"
– Daisy White, author
"I am enjoying this journey into the history of the ranch."
– David Burgess, a character in the book
"your book on any standard was interesting and captivating throughout with so much information unknown"
– Dean Brymer, a character in the book
"You've got the facts and have a compelling style of writing. You give life to these characters…"
– Krista Hill, editor
SHROUDED IN ROMANTICISM
Much has been written about Joe Conforte and Mustang Ranch, less so of Sally Conforte, that has enveloped them in a shroud of romanticism, resulting in the world's fascination today.
Non-fiction
No other body of work comes close to the breadth and depth that readers will find in MR. MADAME because little has been written about the Confortes' underworld until now. For the first time, after decades of investigative research, the right informers are put together…
Topics
Topics within MR. MADAME are varied from boxing to taxpayer's rights, with legal prostitution as possibly the biggest and one that is currently part of today's political discussion. Should governments legislate morality? To Joe, the answer is NO.
Impact on America
Most notably, the Confortes' involvement with the legalization of brothels in Nevada and creation of the Mustang Ranch brothel. However, depending on where you live you might know that Joe Conforte brought down a federal judge and embarrassed the federal government on more than one occasion. Or you might know that Sally Conforte was the Jezebel who tempted Oscar Bonavena, once fifth-ranked heavyweight boxer and the pride of Argentina, and pitted him against her husband, resulting in Oscar's murder.
Fame and Infamy
The Confortes and Mustang Ranch have been making newspaper headlines for over fifty years. They've been featured on TV shows such as CNBC's American Greed (2009). A movie titled LOVE RANCH (2010) clumsily and incorrectly tackled the subject of Sally's affair with Bonavena and his death, and the film did poorly at the box office as a result. You know what they say? The truth is stranger than fiction, and MR. MADAME delivers on all fronts!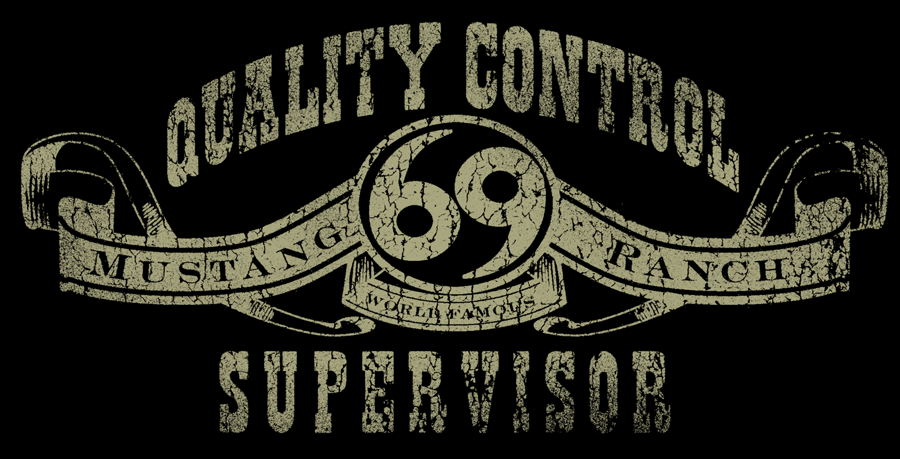 Quality Control Supervisor
A little tongue-n-cheek.